The Gateway to Next-Gen Dapps

Through Manta Networke
The Manta Core Ecosystem Products
The suite of core Manta products provide all of the fundamental functionality for all on-chain features in the network.
Manta Pacific
Manta Pacific is the modular L2 built for ZK applications and dapps that want to offer lower gas fees with great user experience.
Explore Manta Pacific
Universal Circuits
Manta's Universal Circuits abstracts the complexity of ZK development by offering SDK access so any Solidity developer can build ZK-enabled applications.
Build a ZK App
NPO
Launchpad that mints zkNFTs/zkSBTs on zkAddress while using public tokens to pay minting fees.
Explore the NPO
zkSBTs
The first private-identity SBT that enables mass adoption of SBTs features.
Start Minting zkSBTs
MantaPay
MantaPay offers on-chain private transaction for fungible and non-fungible crypto assets.
Use MantaPay
Manta Wallet
Your gateway to the Manta ecosystem for access to all applications and features.
Install Wallet
Ecosystem
Explore all the applications and partners building on Manta.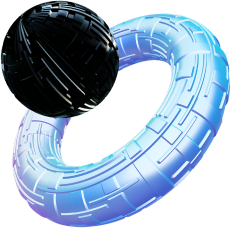 Explore Our Ecosystem
Getting Started
Explore the docs to learn how to deploy your EVM dapp on Manta Pacific.
Explore the Docs